Swap sign-ups are now closed – thanks so much for your enthusiasm!
I am so excited to announce that the sign-ups for the third Very Berry mini-hoop swap are now OPEN! Please read the rules carefully before signing up, to make sure that you know what you are getting yourself into 😉
The rules: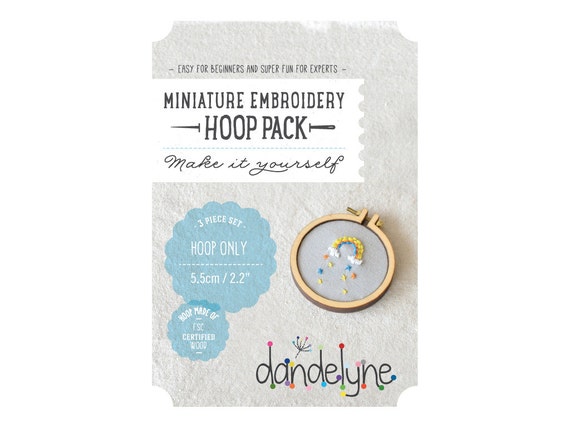 You can use another brand of hoop if you like, but not more than 2.5 inches (64mm) in diameter please. If you are outside the UK, then you can find a list of Dandelyne stockists just here.
There's no theme for the swap – but please take your partner's likes and dislikes into consideration.
Participants can be from anywhere in the world, so you need to be prepared to post your completed hoop to anywhere in the world, although I will try and take any preference into consideration.
You must have an active public Instagram account for this swap, and commit to at least ONE swap-related photo. Please use #veryberryhoopswap on pics relating to the swap. If you don't fulfil this obligation you will be unable to join in future Very Berry swaps.
This will be a secret swap, rather than a partner to partner swap (i.e. you won't be sending to the person who sends a hoop to you).
Any textile art is acceptable for the swap – please don't think you have to limit yourself to handstitching, cross-stitch or embroidery.
Please don't include anything else in the swap parcel – other than a card/note with – I don't want anyone feeling put off the swap because of the cost of extras.
Please sign up by midnight on 3 February – leave a comment on this post and fill in the swap form – partners will be assigned over the weekend. If you haven't heard from me by the end of 6th February, please get in touch.
Posting week is the 27-31 of March (or a little earlier if your partner is overseas).
Don't forget, use the code HOOPY10 to get 10% off all supplies, between 3rd and 7th February, from Cloud Craft – Nicole has everything you could need to make a beautiful little hoop!